Friday, December 15, 2017 / by Ken Rosengren
Portland Oregon Home Energy Scores,
Starting January 1, 2018 if you live in the
City limits of Portland OR
and you choose to sell your house then you will be required to have an energy audit completed on your home by an
approved inspector
. PRG can help you with this and here is what you need to know, call us 503.600.8727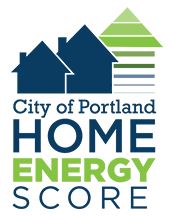 Selling your house:
You will need to have a company come out and do an energy audit, they are expecting in the beginnng you will need 7-14 days for ths to be completed, once completed we will need to put that in the multiple listing service of what your house score is. You will also need to show the Home Energy score in all marketing, on the multiple listing service. You will also need to make sure a copy of the audit is accessable by either a download or a link to
Green Building Registry
.
Here is the full details from
City of Portland Home Energy Score
program.
You can contact us anytime, please call or text me at 503.600.8727 email me at
Ken@PortlandRealEstateGroup.com
and I will help you with questions.