Friday, December 15, 2017 / by Ken Rosengren
Portland Oregon Home Energy Scores,
Starting January 1, 2018 if you want to live in the
City limits of Portland OR
and you choose to purchase a home then you need to know about the
City of Portland Home Energy Score
program for Buyers. PRG can help you with this and here is what you need to know, call us 503.600.8727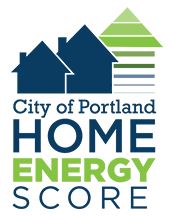 Buying a Home in City of Portland:
As a buyer this will help you know what you need to do or how well energy efficent your possible future home will be. If you are purchasing a home that is listed on the multiple listing service prior to January 1, 2018 the seller is not required to complete an energy audit. Ask us for details. You also need to know about the
additional financing options
for you as you purchase your home. For you to look and see what a home will score ask your us as your real estate partner and we can provide that (as long as guidelines are followed by the seller and listing agent). You will also have the ability to look up the home on
Portland Green Building Registry
with just a property search.
You can contact us anytime, please call or text me at 503.600.8727 email me at
Ken@PortlandRealEstateGroup.com
and I will help you with questions.